Top Forex Trading Tools for Beginners
If you're a newbie in a market as volatile as the Forex market, you'll want to gather as much information as possible about the top Forex trading tools that will allow you to profit from this market.
Investing in the Forex market requires the use of various instruments. Different tools are required for different professions to achieve their desired outcome – the same applies to Forex Traders who are only interested in making money trading currencies.
These tools are used by experienced Forex traders to predict market movements and show the volume for a specific time frame.
In this article, I'm going to show you how to make a living using the top Forex trading tools, often called technical indicators.
However, before I get into the top Forex trading tools for beginners, it's vital for you to know and understand how to use Forex calendars, Forex journals, Forex psychology, and money management strategies.
Forex Calendars
While it is important to have excellent trading tools, you should also be aware of the economic indicators, like a good Forex calendar. An economic indicator is an event that influences price levels.
Different news events affect price levels differently and this is an important aspect of market analysis since it determines your profit or loss.
There are websites that keep you informed about news events and their impact on the forex market. Websites like these do this by grading the impact of news events on the market.
Therefore, to place an order or create a trade, you MUST check the news releases from websites like forexfactory or dailyfx for news events that will come out that day and their currency impact, because this will serve as the basis for your trading decision.
With that out of the way, here are the most important economic indicators:
Interest rates
Non-farm Payroll
C.P. I Numbers
Gross Domestic Product (majorly for small countries)
Unemployment Rates
Retail Sales
Global Dairy Trade (this is mainly seen on DailyFX)
LIBOR Rate (for CHF)
Since market movement is very chaotic during these periods, it is recommended that beginners seek professional assistance so they can optimize their profits from the swings during this period, while also preserving their trading account and minimizing losses.
You can get reliable price signals from our Telegram group and join over 100s of forex traders by clicking here.
Forex Journals
When looking for top Forex trading tools, journaling is crucial in order to keep track of each tool's effectiveness.
A forex journal is essential to your trading journey as a beginner, as you will need to keep track of every single trade and research you make to deduct a profitable or useful pattern later on.
The key to making your journal effective is to keep it concise and precise. Writing so much in your journal is a common mistake people make and they ultimately find it hard to use their journals to learn from.
To properly use your journal, take note of each Forex trading tool you use as well as the effectiveness of each tool on different currency pairs.
Also, you can make a screenshot of the chart at the point when you placed the order, noting the quantity (long or short) and the pips lost or gained at the close of the order.
Additionally, you should note if any major news events took place that day and their effect on price levels as this will help serve as the basis for your future trading decisions.
Forex Psychology and Money Management
As a novice in Forex trading, using the top trading tools would win you trades with a reasonable win percentage.
However, having a strategy for money management and Forex trading psychology will determine how smooth your experience will be.
As you are probably aware, it is pretty easy to fall prey to your own emotions when trading the stock market.
Although most Forex traders won't admit to this, it's imperative that you know that your emotions will impede your tools' ability to perform the functions they were created to do.
So, paying attention to your Forex psychology will aid your top trading tools in executing a market order.
Additionally, having the right money management strategy would make your trading journey much easier, as they will determine your habits and risk evaluations.
Trading without a signal from your forex trading tool, or taking a trade based on your hunch, is a foolish move that leaves you at risk of losing money on your account.
Top Forex Trading Tools
When selecting your Forex tools, you should ensure that they are easy to use and have an impressive level of readability.
There are three types of indicators used in Forex trading, including chart indicators, two-line cross indicators, and zero-line cross indicators.
A chart indicator is a tool that appears directly on the chart and the moving average is a common example.
The Zero-line indicators have a zero-level mark, and if the signal line crosses over the zero lines it indicates a long trade, while if the signal line crosses below the zero lines then it indicates a short trade.
An example of a zero-line indicator is the Awesome Oscillator.
The Two-Line Cross indicator usually consists of two signal lines, one above the other and one below it, to indicate a buy or sell signal.
For this article, all indicators were tested on a daily timeframe, which has proven to be the most accurate.
Here are a few examples.
1.  ATR
The Average True Range (ATR) is a very useful tool for your technical analysis due to its versatility.
Since it allows you to measure with high accuracy the volatility of a currency pair or an underlined asset over a specific period, it is commonly used as a volatility indicator
For the purposes of this article, we'll focus on ATR as a money management tool.
ATR is the top forex indicator if you want to conserve your trading account and reinforce your money management strategy as a forex trader.
The ATR measures the average movement of the market within a particular timeframe by giving the average number of pips. This will make it easier for you to decide where to place your take profit or stop loss after placing your order.
The easiest money management structure you can use would be to check the current value of the ATR, which you can find on the left-right corner before you input your profit targets.
If you are trading Forex currency pairs, your stop loss and take profit should be approximately two times the ATR value.
With crypto, however, you should have a wider range of profit targets to choose from, due to the high volatility in the crypto market.  A value of 2 to 3 x ATR is acceptable. The ATR can be excessively high for crypto traders due to the high volatility of the market, but it gets the same result by making a small adjustment to the indicator.
Illustration: 
If you are trading Forex currency pairs, then your take profit can be 1 x current ATR value, and your stop loss can be 1.5 x current ATR value, while for cryptocurrency trading you could take profits at 2 x current ATR value and risk it up to 2.5 x current ATR value. In the image below, you'll notice that the ATR value is shown in the centre left of the graphic.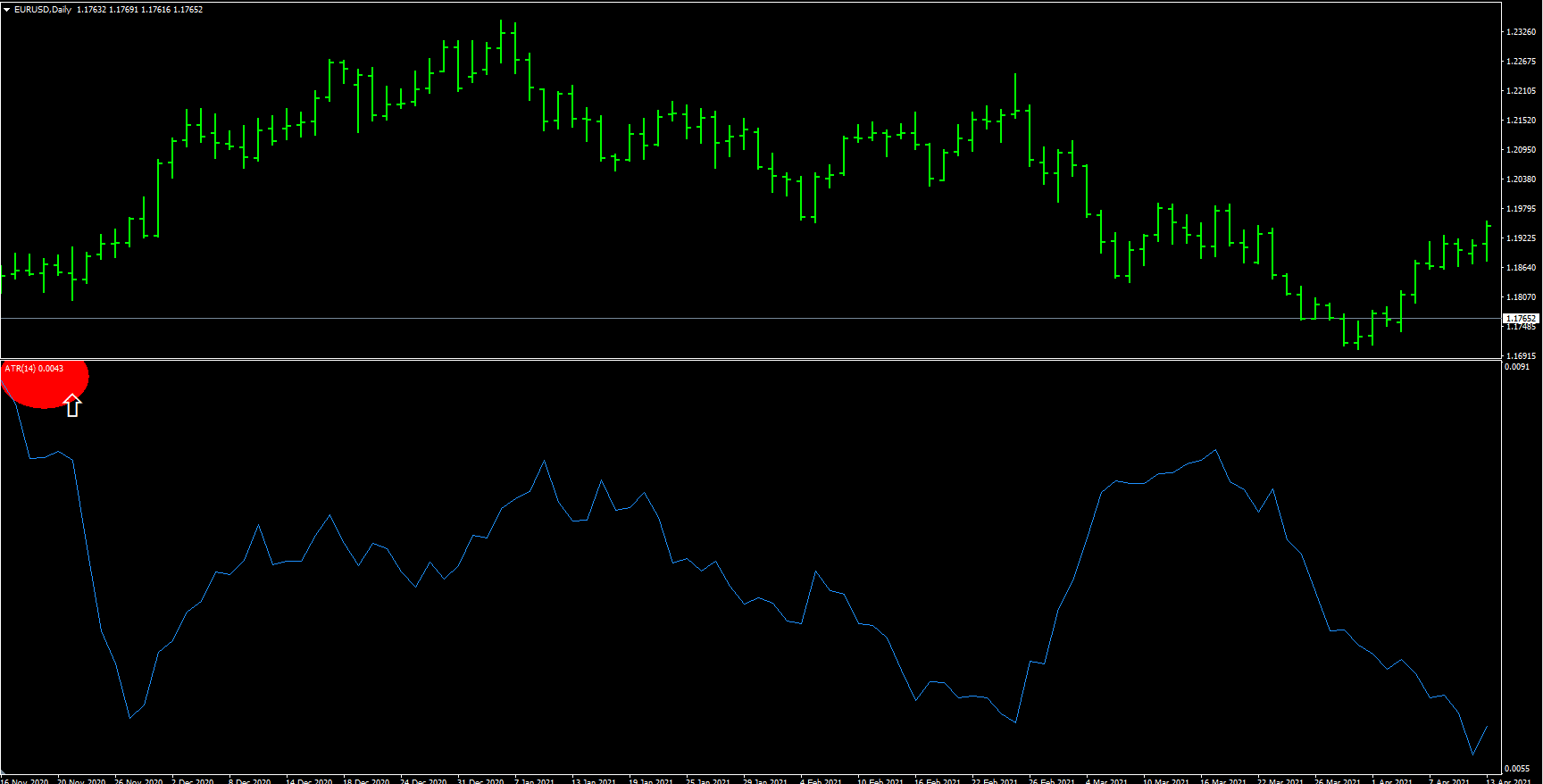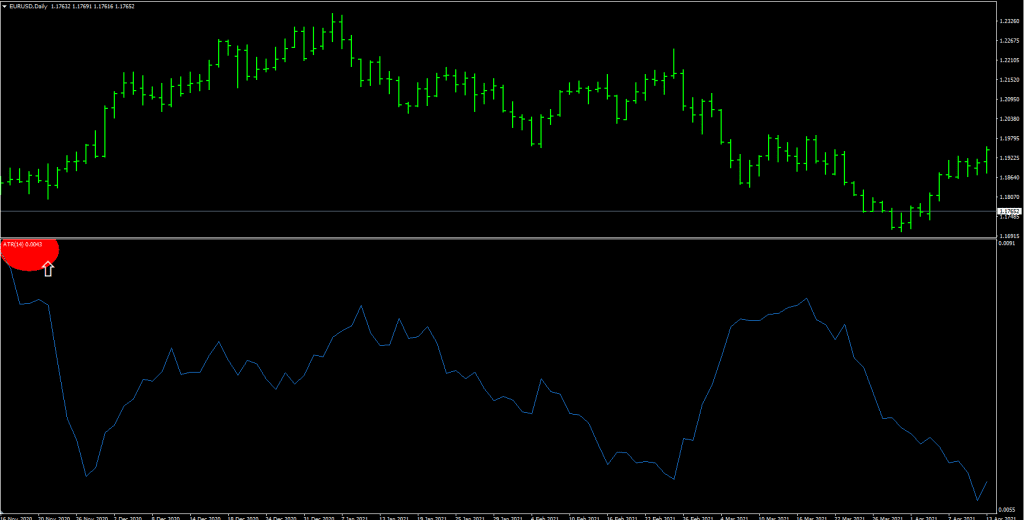 2.  RSI
The Relative Strength Index (RSI) is a key tool for evaluating each market condition as a forex trader.
The RSI is based on the concept of overbought and oversold. It is a special type of zero line cross indicator with two lines showing the different price levels with a default setting of 30 and 70 (the two horizontal dotted lines in the image below) and the moving average (blue in the image below) on a default setting of 14.
You can adjust each of these settings, but keep it simple.
In the image below is a chart of EURUSD on a daily timeframe with the RSI indicator set to default settings. When the signal line crosses below the 30 price level and crosses above, it indicates the market is oversold and indicates a BUY signal. It is the same for the 60 price level, which signifies overbought market conditions, indicating a SELL signal.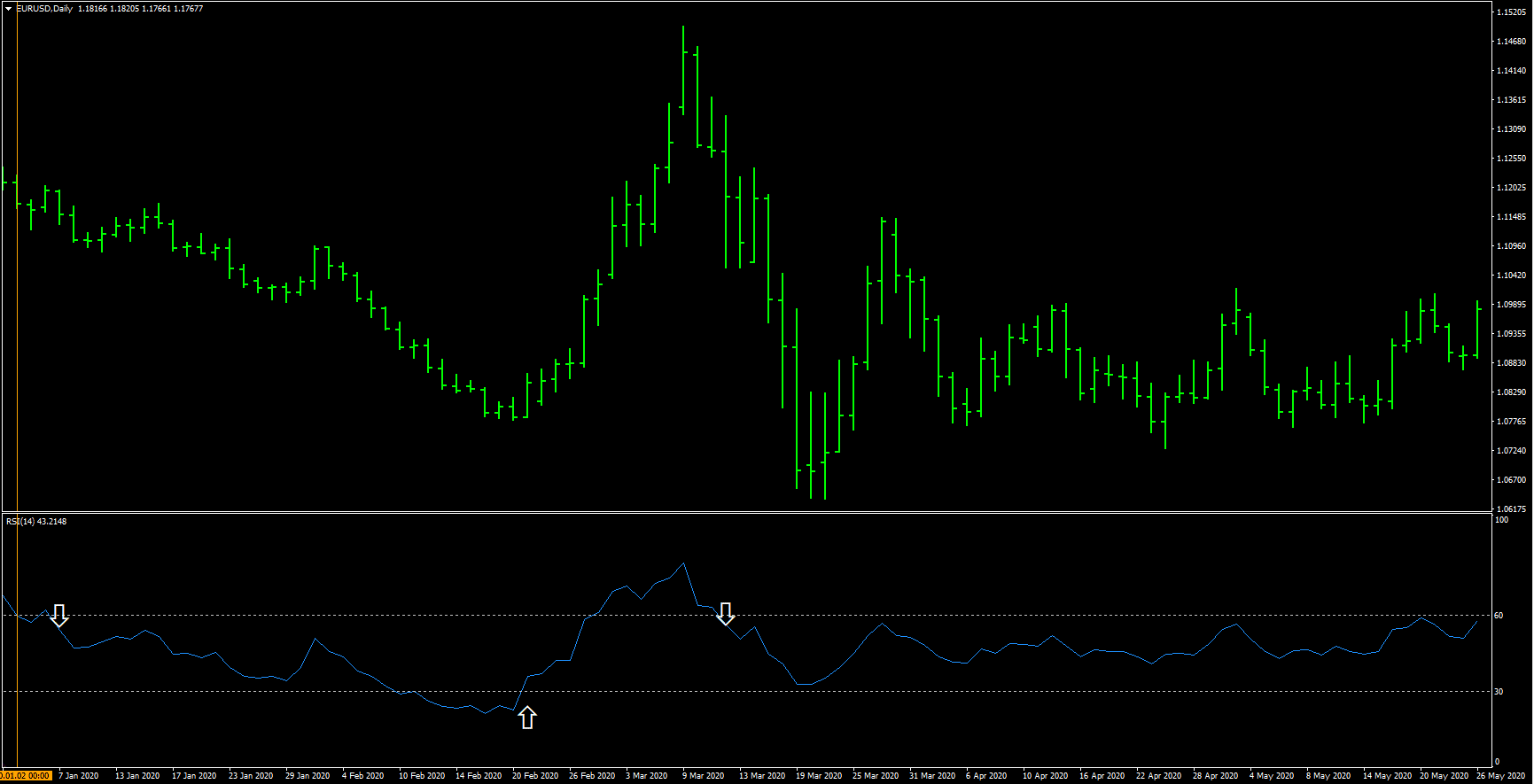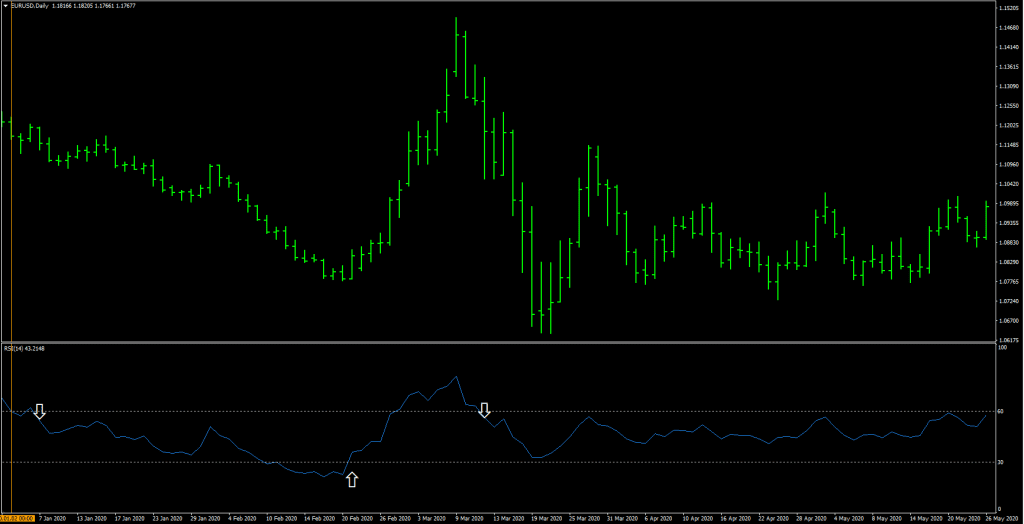 3.  AWESOME OSCILLATOR
One of the best volume indicators is the Awesome Oscillator Indicator.
Its primary purpose is to tell you when there is enough volume in the market for a trend to develop. As a beginner, you should pay attention to the Awesome Oscillator because trend trading often results in the most profit, and using the Awesome Oscillator to maximize your profit will help you optimize trends.
Using the example below, the blue lines represent a bull run while the red ones represent a bear run. Traders who trade cryptocurrencies may also make use of this indicator.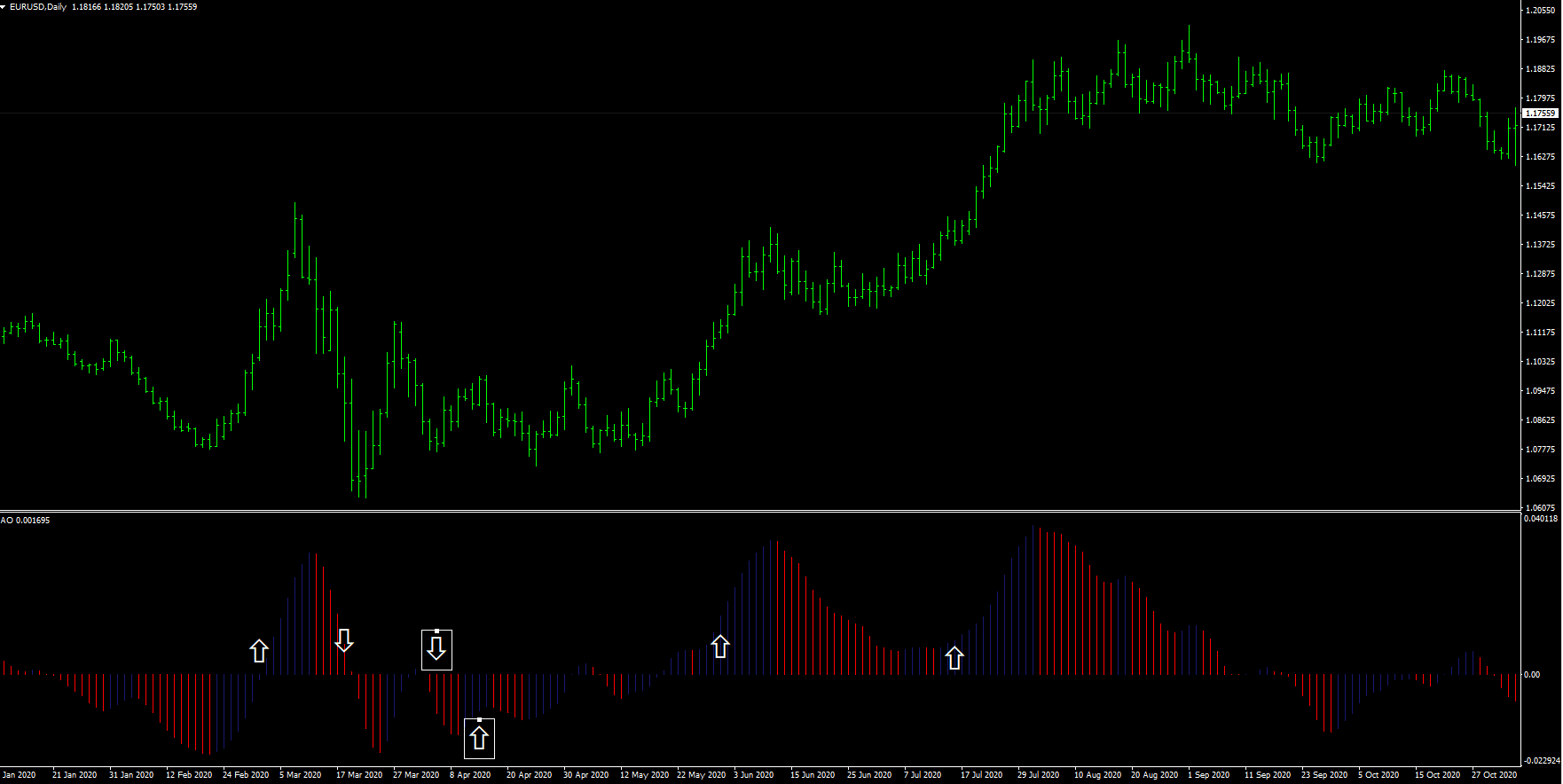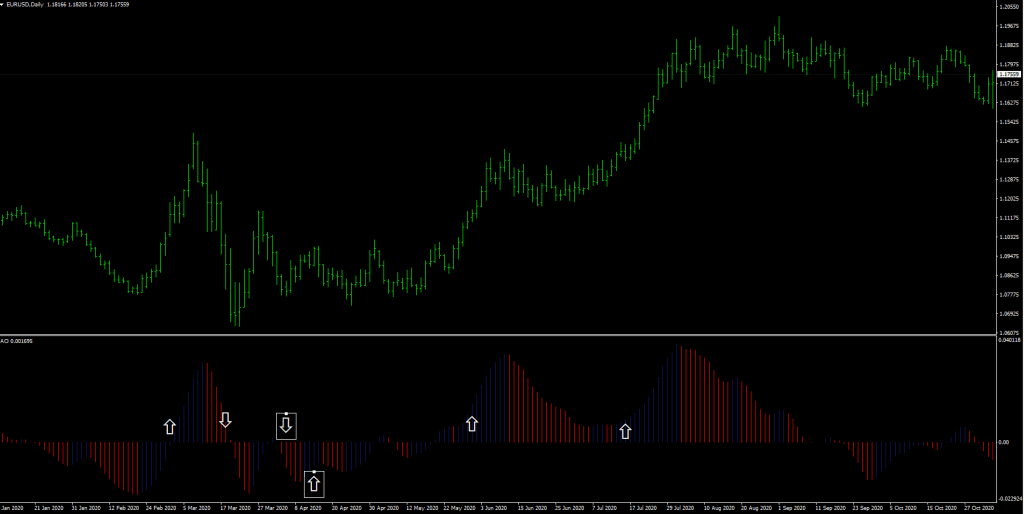 4.  MOVING AVERAGE (MA)
Forex trading tools such as the Moving average are the most versatile tool you will use as a beginner since it is one of the easiest to use.
The indicator is often used for trend identification. It's also possible to combine two MAs to form a cross indicator that gives you a buy/sell signal when they cross.
In this case, one moving average is a fast MA, while the other is a slow MA. They each have a distinct color, so they cannot be mixed up. Fast-moving averages always have a shorter period, while slow-moving averages always have a longer period.
Together with other Forex tools, the moving average can be used to eliminate losses from the number of trades executed. It is best to test moving averages extensively in order to get the best results in the Forex market or in Crypto markets. Moving averages can be applied directly to the chart or applied in indicators.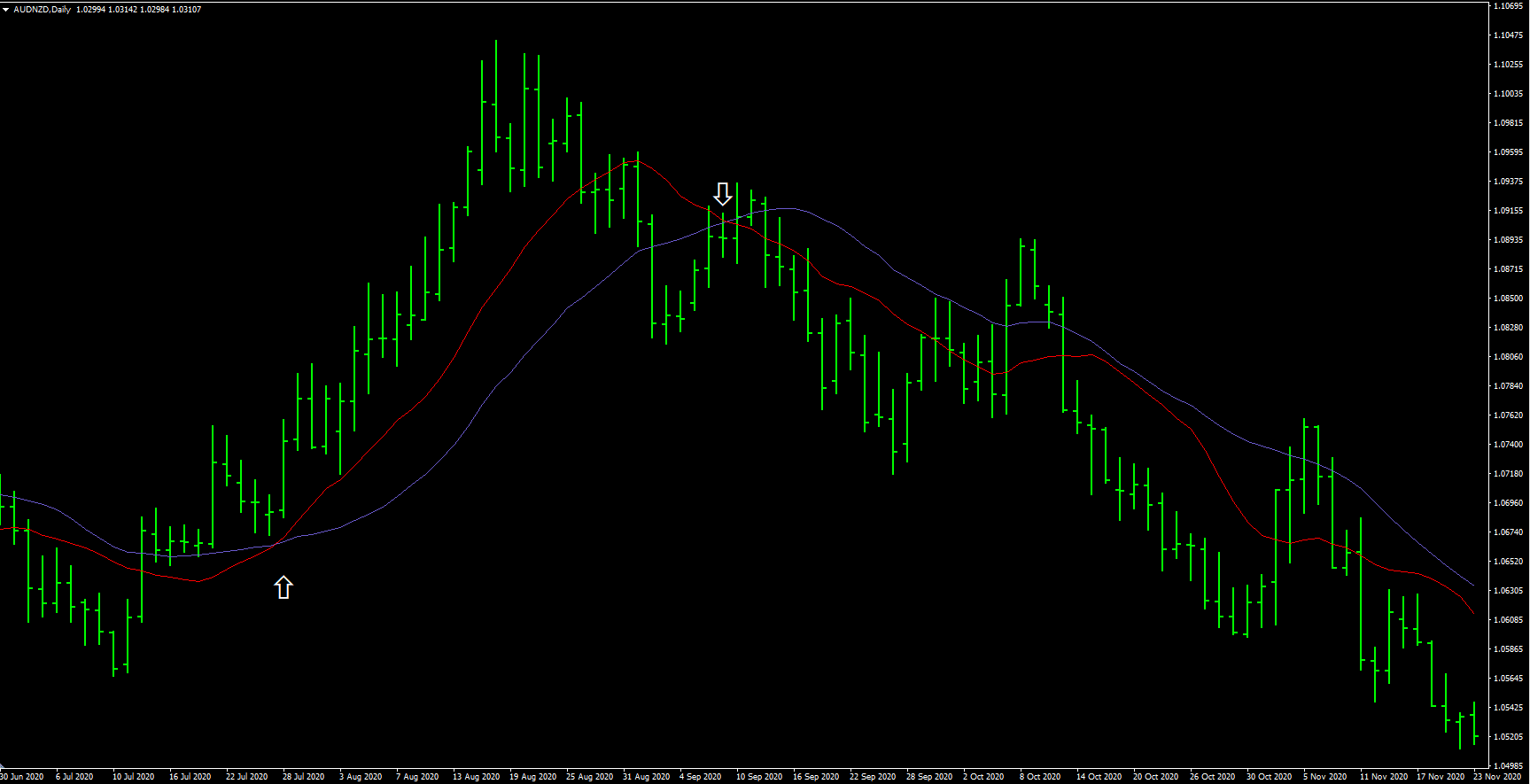 5.  MACD
A popular trading tool in the forex market is the Moving Average Convergence Divergence (MACD). The MACD is composed of two moving averages and a MACD histogram.
It is primarily used to follow market trends across different types of markets. Besides determining the market strength and gauging market momentum, the MACD can also be applied to other purposes.
The MACD histogram is a reliable indicator of the current market conditions since it responds to price movement speed.
It is possible to use the MACD in several ways, however, we will stick with its trend-following action. MACD is best used on a higher timeframe because it indicates more precise price changes, as well as trend direction, in a longer timeframe.
If you wish to adjust the indicator to better fit into your trading routine, you should keep it simple and keep the default settings.
The histogram can be used to identify volume, while the moving averages can be used to determine if you should buy or sell when they cross.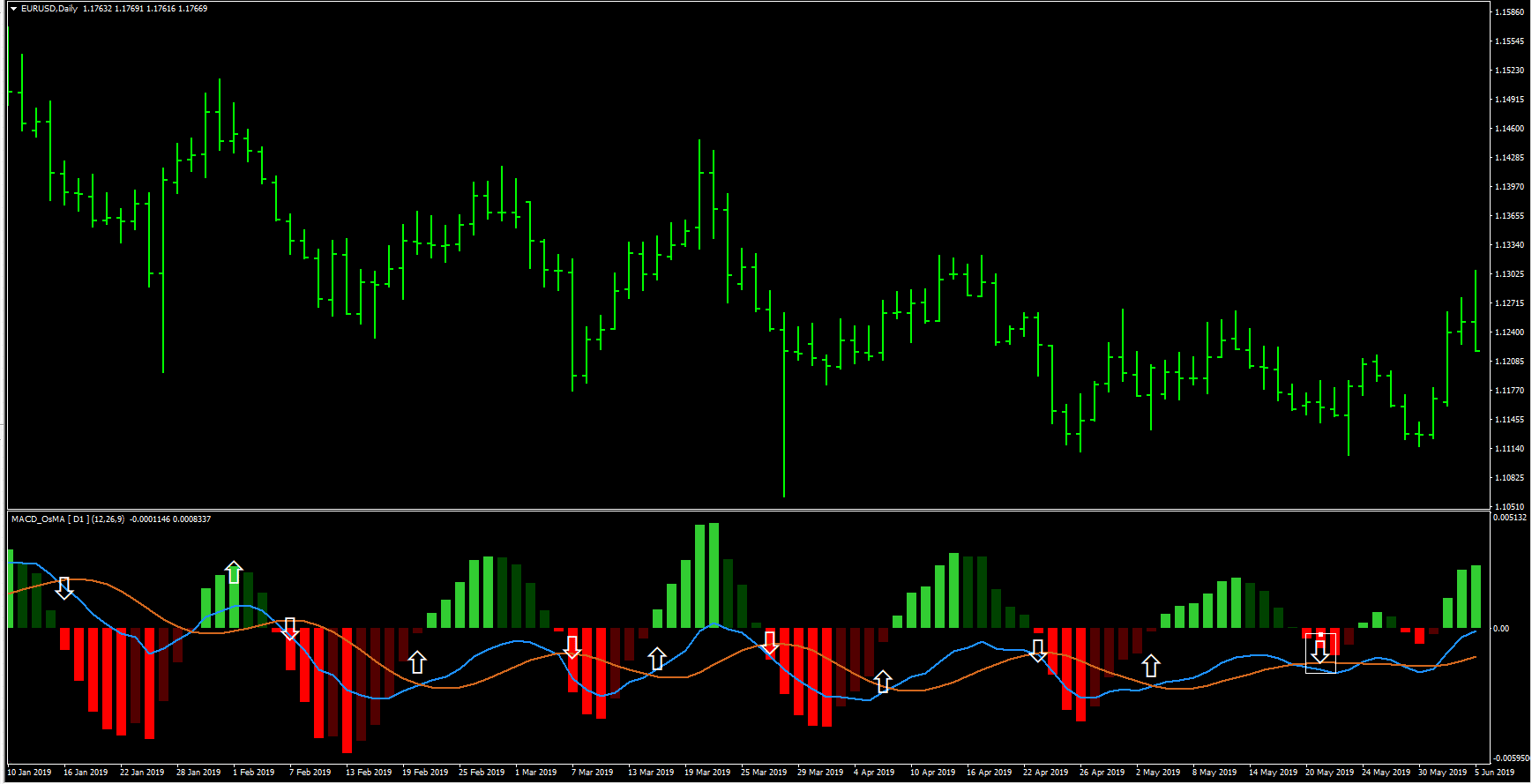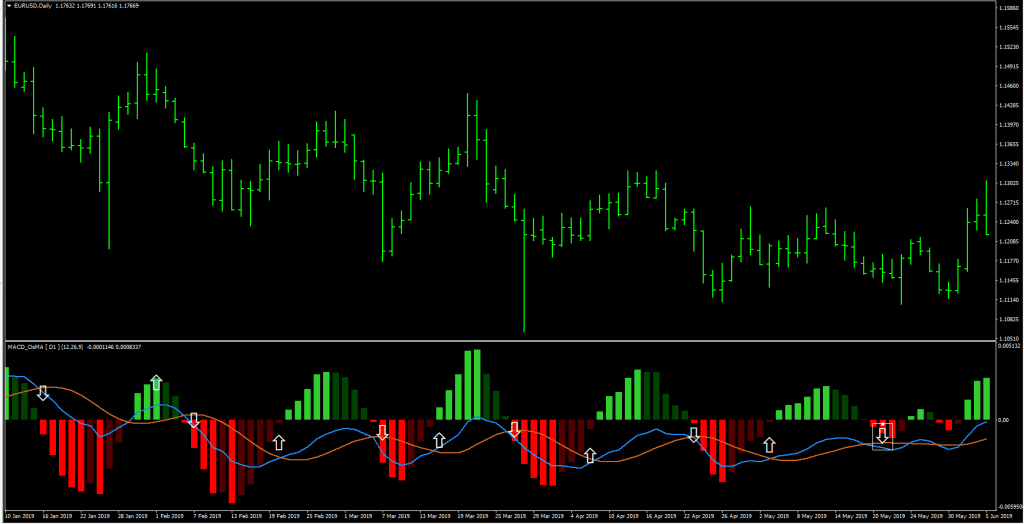 Conclusion
These top Forex tools are essential to your success as a beginner because they assure your success in a consistent manner.
In order to achieve more wins in your trading journey, you can join our Telegram group today by clicking the link below to get access to trading signals.
Mycryptopedia is regarded as the #1 signal provider for Forex, Crypto, and Binance trading platform on telegram. They provide consistent and reliable market analysis, and also offer refunds to premium subscribers. These features set them apart and make them unique from other telegram groups.
Click HERE to join the MYC telegram group for FREE!