Top 5 Commodities Trading Groups on Telegram in 2023
The forex and commodities markets have garnered significant attention from traders due to their impressive liquidity and trillions of daily average volume. Skilled traders have the potential to achieve substantial profits in these markets. However, many individuals refrain from delving into commodity trading due to their limited knowledge and expertise in the field.
Margin trading in commodities involves risks, stress, and uncertainties, making it challenging for everyone to be profitable. This is where the significance of trading signal channels and groups comes into play. They serve as valuable resources to help traders familiarize themselves with the dynamics of commodity trading and learn how to trade successfully.
However, determining which commodities signal channels and groups to trust can be an ongoing challenge. Numerous Telegram groups claim to distribute accurate signals, but the credibility of their claims remains uncertain.
To alleviate this challenge, we have curated a list of the top commodities signal-providing groups with a proven track record and a high win rate. This compilation ensures that traders can rely on these trusted groups for reliable and accurate trading signals.
But before we jump into the rankings, here's some background on commodities trading signals…
What is CFDs commodities trading?
CFD stands for "contract for difference". In CFD trading, traders do not own the concerned asset; instead, they profit by speculating the price direction of that security. Moreover, due to the involvement of leverage, traders can open positions worth more than their capital value.
You can acquire gains from both rising and falling markets by trading CFDs on commodities. Buying at the dips and selling at the peak are its primary elements, indicating it's versatility.
Trading CFDs on commodities such as Crude Oil, Gold, Silver, etc., is a distinctly popular and effective way of trading commodities markets. If done with the correct methodology, knowledge, and plan, such trading carries lucrative prospects. Most of the trading platforms incorporate spot commodities in combination with USD, though some platforms allow individual commodities trading as well.
What are Telegram trading signals groups? How do they work?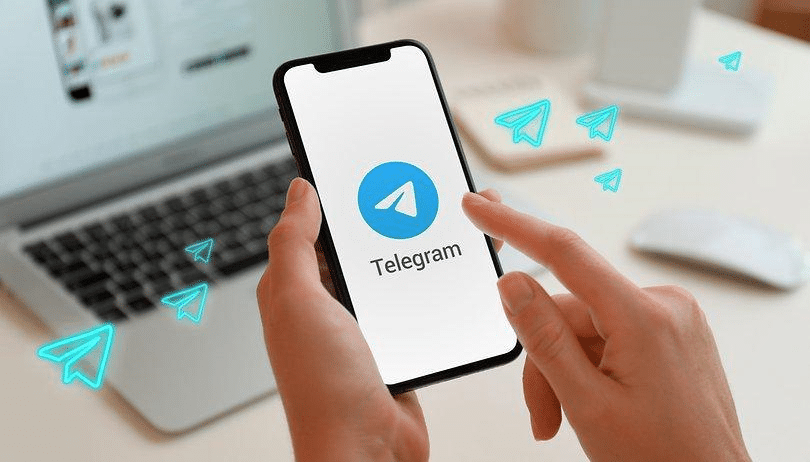 Telegram signal groups are run by a team of professionals or individual experts who send trade-entry signals to their subscribers after performing the market analysis. Reliable trading groups are supervised by talented traders who proficiently study the market charts to spot good entry points.
If a trade opportunity arises, the signal providers immediately let the group members know about that chance. A standard entry signal comprises the buy/sell instruction of the relevant security, its entry point, and take-profit & stop-loss targets.
To avoid missing entering the trade, you need to be diligent and actively act on the provided signal. It is because the financial markets incorporate significant volatility, resulting in swift price fluctuations.
What to check before selecting a trading signals group?
There is no restriction on anyone to start a trading channel on Telegram and send free or paid signals. Therefore, checking the reliability of a trading group is the responsibility of users to guard themselves against possible scams.
You can take some of the following steps to determine the authenticity of a signal provider.
Assess the reviews and public reputation of the channel.
It is prudent to check the public opinion and reviews about the signal providers on platforms like Trustpilot and Quora.
Compare their claims with the actual winning rate.
The most crucial step is to determine the quality of provided signals and verify their accuracy level. Look for a reasonable win rate as trading involves considerable risks, and any channel claiming a 100% winning rate is probably a fraud. Take the reins in your hand by checking the previously sent signals and their results.
Examine their fee structure.
Make sure that the signal quality is worth your paid fee. Most signal providers offer premium groups where subscribers must pay for getting signals. Traders can select a suitable plan according to their capital, though they can also go for free signal groups.
Apply the signals on a demo account.
One of the best ways to assess the credibility of signals is to test them out on a demo account practically. If the service is not free, you can go for a free trial to check the real-time signals before deciding.
Top 5 Commodities Signals Groups on Telegram
After careful consideration, we have gathered a list of the top 5 commodities signals groups on Telegram.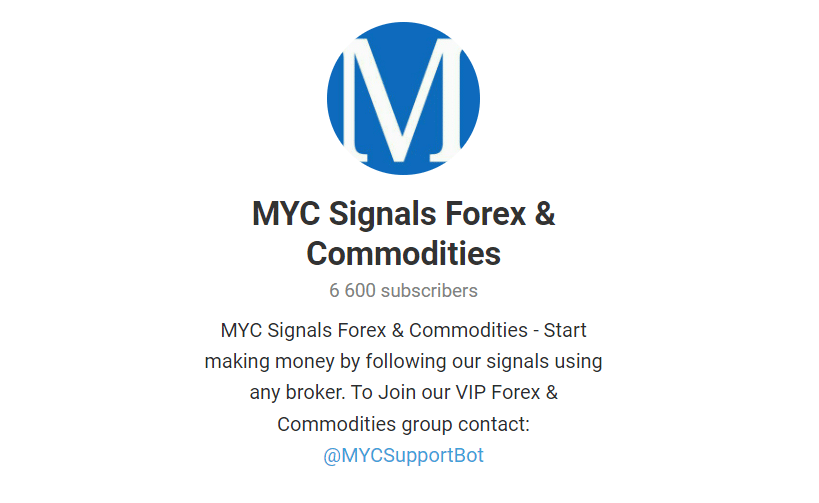 MYC Forex and Commodities is one of the most eminent signal providers, delivering consistent and quality signals to its members. They offer both forex and commodities signals such as oil and gold to diversify their services and accommodate the needs of more users.
We found out that their average bi-weekly profits range from 500 pips to 700 pips, which is a significant return rate in forex or commodities trading. Moreover, MYC signals sustain a transparent approach in their dealings and inform their members about losing trades, enhancing trustworthiness in between.
In addition, one of their striking points is their devotion to helping the traders learn and gain knowledge about financial markets. The MYC team focuses on the development of traders by providing not only the trade signals but also the underlying trade analysis reports and market data.
The MYC professionals provide various signal set-ups to the MYC Forex & Comm VIP group to assist the traders in achieving a substantial income from trading. Most of the time, only the results are being forwarded in the free channel; however, the free group users can enjoy the market updates, trading tips, and trade analysis posts on a regular basis.
You can become a part of the free channel by joining the MYC Signals Forex & Commodities group. For becoming a member of the VIP channel, you can contact the admin @MYCSupportBot and follow the steps to complete the process. The group's subscription plans are as follows:
Forex and Commodities Signals – 1 month: $90
Forex and Commodities Signals – 3 months: $250
Forex and Commodities Signals – Lifetime: $750
2. PIPS30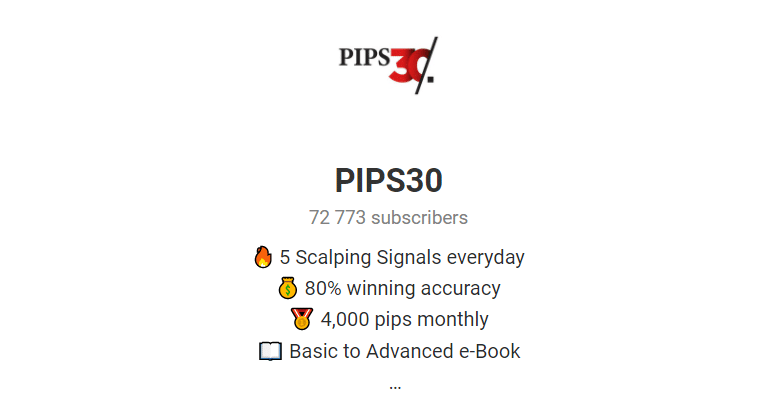 PIPS30 is one of the most popular Telegram signal providing groups with over 72k subscribers on the free channel. They are sufficiently active in providing trade entries and cover forex signals and commodity signals, primarily of gold.
PIPS30 has a VIP channel, but the joining does not require any fee; instead, they ask you to register with a specific broker holding at least $25 in the trading account. Most of the daily signals are provided to the VIP channel; however, the free channel also offers around 1-2 signals per day, mostly XAUUSD (Gold commodity).
Moreover, they post their trade results daily and weekly, listing all the profits and losses made over a day/week. Their average weekly pips range from 2000-3000 pips, though we found an inconsistency in their displayed results. Each TP point of one trade was listed separately with its pips to stretch the pips count falsely.
However, despite the impreciseness in reported results, their win rate is considerably higher, which is not a common occurrence. In addition, many short and helpful educational posts are shared in the free channel to motivate the traders and increase their basic trading knowledge.
3. Pipchasers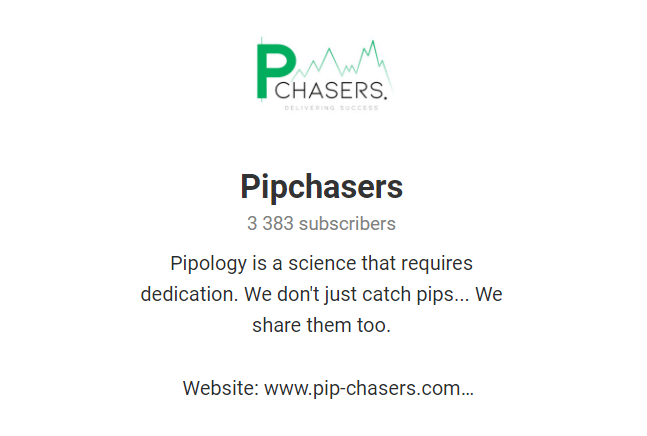 Pipchasers is an excellent channel specializing in providing quality signals according to long-term set-ups. Mainly, this signals provider posts the analysis and trade-setup with expected entry, SL, and TP points beforehand; however, they also send real-time signals.
They provide forex and metals signals, mainly GOLD, according to larger timeframes such as 4H and target more pips in each trade. Moreover, Pipchasers maintain transparency by letting the members know their trading rationale, which amplifies their credibility. We found out that most of their winning trades catch 200-400 pips, with some transactions grabbing more than 900 pips.
Pipchasers claim to provide 5-9 short-term/ long-term signals to their VIP Telegram group member, though some trade set-ups are also shared with free group members. Their subscription plans are as follows:
Monthly Package – £69
Lifetime – £390
4. RTB pips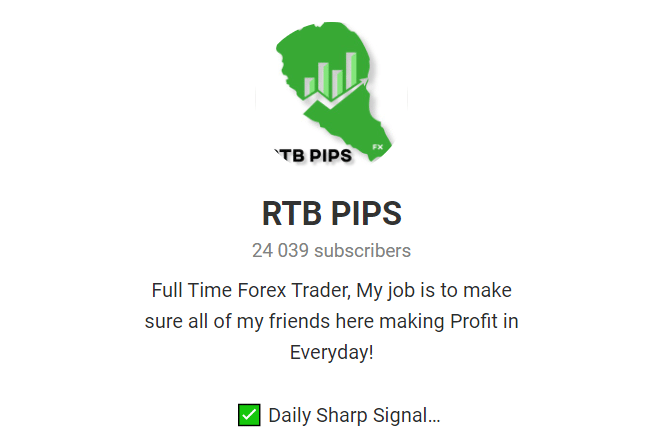 RTP pips is an emerging Telegram group that has built its reputation due to its credible operating structure. It is an entirely free channel with around 24k subscribers, exempt from constant promotional messages about joining any VIP/ paid group.
RTP pips provide both forex and commodities signals, primarily GOLD with a good risk/reward ratio. We noticed that the frequency of their signals is lower, but they focus on providing viable trade signals. Despite being a free channel, their average win rate is above 80%, an attractive figure in the trading domain.
In addition, they keep their members updated about important news events and operate a separate educational channel to help traders build their trading insight. Their commitment to sharing good trading knowledge along with quality trade set-ups is remarkable in itself.
5. FX Premiere

Operational since 2010, FX premier is a leading signal provider run by a team of 20+ trading professionals. According to the group's website, its mission is to help traders build a solid foundation for achieving long-term success.
They claim a 90% accuracy of signals sent to their VIP Telegram channel gathered from up to 50+ signal sources. They also have a free channel, but the main game is their premium channel, where up to 15 signals are sent per day. Moreover, the platform has around 2000+ Trustpilot reviews showing users' confidence in this signals provider.
They have different subscription options for the FX premiere VIP forex group, ranging from one-month to 12-month plans. Its one-month membership costs $37, and 4-months & 12-months are charged $97 and $199, respectively.
VIP members can enjoy 24/7 premium support and receive daily signals on WhatsApp and Telegram groups. In addition, they also manage a separate commodities signals service which primarily provides the GOLD signals. The GOLD signals group costs around $19.99/month.
Pros and cons of CFDs commodities trading
Here, we have summarized some of the positive aspects and drawbacks of commodities trading.
Pros
Freedom of going long or short
Commodities CFD trading provides more opportunities to the traders, as they can open both long and short trade positions. Such trading allows the traders to procure profits from the bearish markets by short-selling the asset.
Through the power of leverage, traders can acquire greater returns with relatively small deposits. They can open considerably larger CFD trade positions, magnifying their profits.
Easy access and quick returns
Commodities markets are easily accessible for trading worldwide and accommodate significant liquidity. Moreover, the profits can usually be swiftly liquidated without any delay.
Cons
Commodities markets' high and sudden volatility can cause high bid-ask spreads, mainly affecting the open trades.
Risk of leverage over-usage
Over-employment of leverage can be harmful as it can also magnify your losses in the same way it augments the profits.
No ownership of underlying assets
Trading CFDs on commodities revolves around price speculation and does not give you the actual ownership of traded assets.
Final thoughts
For retail traders with limited market knowledge, Telegram signal providers can serve as a valuable resource, provided they choose a reputable service. A trusted channel not only helps members generate passive income but also aids in developing their trading skills along the way.
When relying on signal providers, it's crucial to select a reliable team of professionals. Our review of the available commodities signal options and the curated list of groups mentioned in the article can assist in this selection process. However, we strongly encourage you to conduct your own research as well to ensure the suitability and credibility of the chosen signal provider.