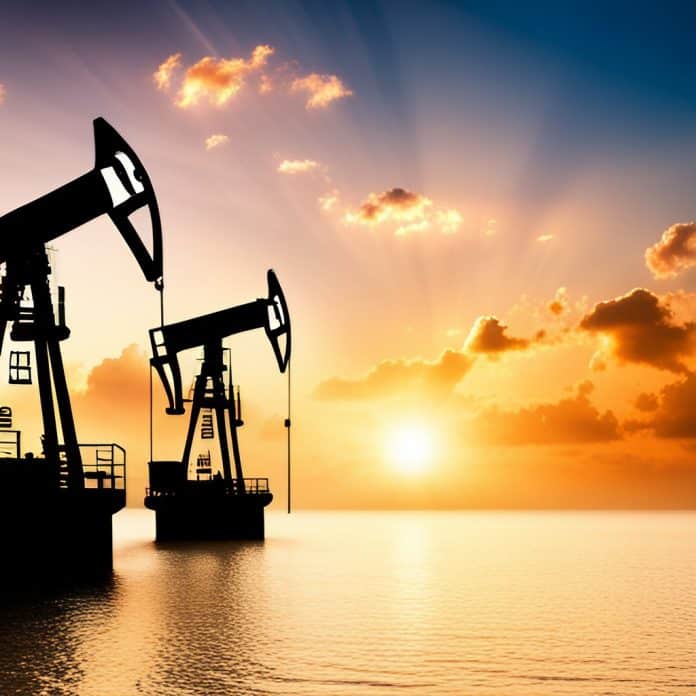 The Best Crude Oil Day Trading Signals Groups in 2023
Like gold, crude oil has become one of the best commodities to trade while the crypto market is down. So in this article we've ranked the 5 best crude oil day trading signals groups of 2023. But before we dive into the rankings and rationale behind them, here's some background on commodities and oil trading more broadly…
Why trade commodities?
Commodities trading, presents an intriguing option for day traders due to its vast potential for high returns. It's a vibrant and dynamic market, characterized by sharp price movements that can translate into significant profits, if navigated correctly. The forces of supply and demand heavily influence crude oil prices, making it an exhilarating space for traders who enjoy tracking global economic and political trends. Unlike trading in equities, where you're dealing with nuanced company-specific variables, commodities trading is often driven by broader macroeconomic indicators, making it a compelling and potentially profitable avenue for day trading.
If you are interested in trading crude oil, then you will want to explore all of the different options available for day trading. It can be a daunting task trying to trade on your own or select the best crude oil trading groups, but we've done the work for you and identified five that stand out from the rest.
By signing up for crude oil day trading signals, you gain access to a wealth of information including entry price, stop loss levels, and take profit points, all of which are invaluable in managing your trades effectively. The signals offer an additional benefit of time efficiency as they eliminate the need for you to constantly monitor market trends and conduct in-depth analysis. Instead, you get real-time updates and reliable trading opportunities delivered straight to your device, allowing you to focus on executing trades and maximizing profits.
Here's what we learned when we set out to find the best crude oil day trading signals providers…
1. MYC Commodities and Forex Signals (

@MYC Signals

)
In our quest for the top crude oil day trading signals providers, MYC Commodities and Forex Signals was a name that frequently rose to prominence. First off, what struck us about MYC was their exceptionally professional approach while maintaining a conversational tone that made the trading process seem less intimidating for newcomers. The group offers real-time signals that are clear, concise, and straightforward, making it easy for traders of all experience levels to follow along successfully.
Their analysis of crude oil trends is second to none, consistently providing intuitive and accurate entry price, stop loss levels, and take profit points. These signals not only help in managing trades effectively but also contribute to an efficient trading regime, as they eliminate the necessity of continuous market monitoring.
We also love that you get more than just oil signals — signals for commodities like gold are also included, as are their forex signals, which boast fantastic returns.
They provide insights into their decision-making process, which helps traders understand why a particular trade is being made. This is a huge plus as it allows traders to gain knowledge and become independent in their future trading endeavors.
A key highlight of MYC is their prompt customer service. Their team was always available to answer our queries and resolve any issues we encountered. This instilled a sense of trust and confidence in their services, which is vital in the volatile and rapidly-changing realm of crude oil trading.
In short, MYC Commodities and Forex Signals is a fantastic option for anyone looking to dive into crude oil trading, offering top-tier signals and an educational approach that sets them apart from many other providers in the market.
2. Commodity Calls
This group provides signals and analysis for a variety of commodities, including metals, energy products, and agricultural goods. They often focus on technical analysis to inform their trading recommendations.
Their trading signals are reliable and well-timed, helping traders get in and out of trades swiftly. They have also done a great job at providing an educational platform for their clients. They offer webinars on topics like chart reading as well as technical analysis basics which can be very helpful, especially for beginner traders.
Additionally, they provide a helpful set of tutorials and videos on their website which can be used to reference past trades and understand any recommendations that have been made.
The customer service from the team at Commodity Calls has been outstanding, with rapid response times and an open attitude towards addressing any issues or concerns we had.
Overall, they provide a great service for anyone looking to make informed trading decisions in commodities markets.
3. Oil Trader Pro
This is a relatively new entrant into the crude oil trading space, but they have already made quite an impact. They provide automated signals to help traders make complex and potentially lucrative trades. The accuracy of their signals has been impressive as they consistently stay ahead of market trends and anticipate any big movements before they happen.
Their customer service is also quite responsive, with a helpful team of traders always on hand to answer any questions that clients might have. They also provide tutorials and webinars for anyone looking to get more familiar with the trading process.
We found Oil Trader Pro to be particularly useful when it comes to hedging against price movements in the crude oil market. Their signals can greatly help traders reduce their risk exposure and maximize profits.
Overall, they provide a great service for anyone looking to make the most of the volatile crude oil markets.
4. Bullish Traders
Bullish Traders is known for offering signals across different markets, including commodities. They aim to provide a comprehensive approach to trading and often share insights on trends and potential entry and exit points.
Their signals prove to be very accurate, with a good success rate. They also have an experienced team of traders on hand to answer any questions or concerns that clients might have.
The platform is well-designed and user-friendly too, making it easy for traders to follow their signals. We found the overall experience of trading crude oil with Bullish Traders to be very positive.
Overall, Bullish Traders is a great choice for anyone who wants to venture into trading crude oil. Their signals are reliable and their customer support is good.
5. FX Leaders
While primarily known for forex signals, FX Leaders also offers signals for commodities trading. They cover a wide range of commodities, and their signals are based on both technical and fundamental analysis.
Their team of traders is experienced and knowledgeable in the commodities market, so their signals are reliable and accurate. They offer 24/7 customer support as well, which is always a plus for traders who might need help when trading crude oil.
The platform itself is easy to use and provides all the tools needed to keep track of price movements and make informed decisions.
Overall, FX Leaders is a great choice for anyone who wants to trade crude oil with confidence. Their signals are reliable and their customer service team is always available to help.
Conclusion
In conclusion, there are many great crude oil day trading groups out there that can help you make informed decisions about your trades. We reviewed the top 5 and found that each has its own strengths.
It's important to do your research before committing to a trading group. Be sure to read reviews, compare fees, and test out the platform to make sure it meets your needs.
Happy trading!
Additional Information
When trading crude oil, it's important to use a reliable source for information about price movements and trends. Investing in tools such as price alerts can help keep you up-to-date on any changes in the market that might affect your trades. Learning about risk management strategies can also help you make sure that your trades are as safe and secure as possible.
Finally, remember to stay up-to-date on the news related to crude oil. Watching for developments in production and consumption can give you an edge when trading. Pay attention to geopolitical events, too, since they tend to have a large impact on oil prices.
Keep these tips in mind and you'll be well on your way to becoming a successful crude oil trader! Good luck! 🤞🏻