10 Best Paid Crypto Signals Groups on Telegram in 2023
Signing up to receive professional crypto trading signals is a great way to learn from experienced traders while also receiving high-quality trading advice. However, better than free signals groups, are paid crypto signals groups.
In this article, I'll run through the main differences between free and paid crypto signals groups and then I'll rank what I've found to be the best paid crypto signals groups on telegram, and take a look at some of the unique advantages that they have to offer. 
Free Crypto Signals vs Paid Crypto Signals 
The difference between free and paid crypto signals groups lies primarily in the level of service and features offered. Here are some key distinctions:
Quality and Accuracy: Paid crypto signal groups tend to prioritize delivering higher-quality and more accurate signals. They often employ experienced analysts who conduct thorough market research and analysis to provide reliable trading recommendations. Free signal groups may have varying levels of accuracy and may not offer the same level of expertise.
Signal Frequency and Coverage: Paid signal groups generally offer more frequent and comprehensive signals. They may provide signals for various cryptocurrencies, trading pairs, and exchanges, offering a wider range of opportunities. Free signal groups may have limited coverage and provide signals less frequently.
Exclusive Features and Insights: Paid signal groups often provide additional features and insights that are not available in free groups. These may include access to detailed market analysis, technical indicators, risk management strategies, and educational resources to enhance traders' knowledge and decision-making capabilities.
Support and Customization: Paid signal groups typically offer personalized support to their members. Traders may have the opportunity to interact with experienced traders or analysts, ask questions, and seek guidance. Free groups may not offer the same level of personalized support.
Reliability and Accountability: Paid signal groups are generally more committed to maintaining a reliable and accountable service. They have a reputation to uphold and are more likely to take responsibility for the accuracy and outcomes of their signals. Free groups may not be as accountable for their signals or provide guarantees.
It's important to note that not all paid signal groups are reliable, and not all free signal groups are inaccurate. Traders should conduct thorough research, read reviews, and assess the track record of any signal group, regardless of whether it's free or paid, before relying on their signals for trading decisions.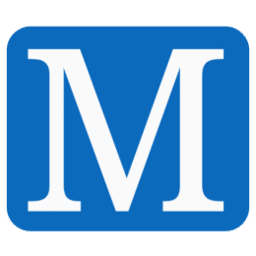 MYC Signals is run by a trading team that specializes in providing educational content on cryptocurrency and blockchain technology to enthusiasts of all levels. Having extensive knowledge of the technology that underpins digital assets as well as market dynamics is an essential quality for crypto-market analysts, and the MYC team is well qualified in this regard. 
This knowledge certainly seems to be paying off— profits on their signals in the last couple of months have ranged from a modest 3.5% to as high as 300%. Some of the signals take place within time frames as short as 10 minutes, while others can take as long as a week.

How's how you can get started with them:
1) If you have telegram then be sure to reach out to the admin, @MYCSupportBot, as well as to join their free crypto signal group, MYC Signals. Alternatively, if you don't have Telegram, feel free to contact them via email: [email protected] and they'll walk you through how to get started.
2) They offer 2 premium channels for you to join: MYC BitMex Signals VIP and MYC Binance Signals VIP. The membership can be paid via any cryptocurrency of your choice or via card over at their payments page.
3) Once you're all signed up and you're a premium member, they'll work with you to make sure you can follow their signals as easily as possible, as well as to solve any problems you may have. They tout 24/7 customer service so regardless of which time zone you live in, you can be sure that you'll get a prompt response.
CTT is still new to the game of crypto signals, having just launched in 2022. That said, they are quickly disrupting the space by showcasing a large stable of traders, and the result is that their signals are the best of the best – traders only issue trades when they feel confident. Compare this to the all-too-common scenario where signal providers are forced to make (often risky) trades at prescribed intervals, and it's easy to see why CTT is so successful and quickly becoming one of the most popular signals providers. You'll get a steady stream of rock-solid signals from experienced traders.
What's equally impressive is that they offer some of the most affordable subscription prices out there.
Learn2Trade is a reputable name in the crypto signals group category. The admin, a trusted figure in the crypto community, strives to provide accurate trading signals. Many users have reported profitable results and the group enjoys a good reputation. Analyzing Learn2Trade can provide reliable trading signals across different exchanges and cryptocurrencies.
4. CryptoSignals
CryptoSignals is a top-paid crypto signals Telegram group that offers valuable insights and trading signals for those seeking to profit from cryptocurrencies. Joining this group positions you to potentially make profitable trades.
The group includes knowledgeable traders who share strategies, tips, and warnings about scams or fraudulent ICOs designed to deceive investors. CryptoSignals is a suitable Telegram group for individuals aiming to achieve financial gains.
5. CoinSignals
CoinSignals is a premium-paid crypto signals Telegram group that offers a variety of trading signals across multiple exchanges and platforms. The admin provides advice on coin investments and the expected duration of uptrends or downtrends. Following this group can provide valuable trading signals due to the admin's extensive experience in the field.
6. Cryptosignalalert
Cryptosignalalert is a crypto signals Telegram group that offers investing signals, educational signals, and long-term micro-trends. It has gained popularity for providing profitable trading signals, with reports of up to 5000% profit in less than a week. The active admin strives to offer valuable information. The group also shares daily signals on new coins and ICOs.
However, it's important to note that past performance does not guarantee future results, and market conditions can change. If the market experiences downward movement, Cryptosignalalert may face challenges in providing accurate trading signals to investors.
7. Crypto Mastermind
Crypto Mastermind functions as a mastermind group, offering recommendations, ideas, and insights to enhance investors' skills. The admin, a trusted figure in the crypto community, shares experiences and tips with fellow traders. The group also provides detailed descriptions on investing in specific coins to aid decision-making.
Joining this group can provide valuable information and support for your investment journey.
8. Mike's Premium Signals
Mike is a seasoned crypto veteran, and his signal trading group has quite a few loyal followers. The group focuses primarily on Binance, although there are also some signals for Bittrex. Mike's style of signals tend to favour longer trades so don't get too worried if you find yourself holding for quite a while. Furthermore, This might be a good group if you are interested in technical analysis— Mike will sometimes go into depth explaining the reasoning behind a certain signal. 
Mike also offers private portfolio analysis services if you're interested in getting some advice about the "big picture".
9. Verified Crypto Traders
Verified Crypto Traders group has the distinction of being a legally registered entity in the Netherlands. They provide signals from Binance, Bittrex, and Bitmex, as well as crypto news updates and overall market analysis. 
Their silver package costs $900 per year, and includes Bitmex signals only. To get altcoin and Bitcoin signals, you'll have to go for the $1100 a year gold subscription, or the $2070 a year platinum subscription. The platinum subscription includes extra signals, but it's unclear if it's really worth the extra thousand dollars, although, some subscribers have reported higher accuracy in the platinum group. They are one of the few groups that offers live trading support, and subscribers can also build up their knowledge about crypto and trading in their webinars.
While certainly not being cheap, verified crypto traders can be seen to be up there when it comes to paid crypto signals groups.
10. Crypto Sniper
Crypto Sniper is a top-paid crypto signals Telegram group that delivers daily trading signals and valuable advice for profiting from cryptocurrencies. With several years of operation and a large user base, the group has gained a strong reputation. The admin is highly responsive and available for questions or concerns. Joining this group can potentially yield profits in a short period.
Conclusion
While following paid crypto trading signals in telegram is becoming increasingly popular due to the returns you can make, it is also important to select carefully.
As nearly all these groups are paid, it's important to always be aware of how much value you are receiving in exchange for how much you're paying.