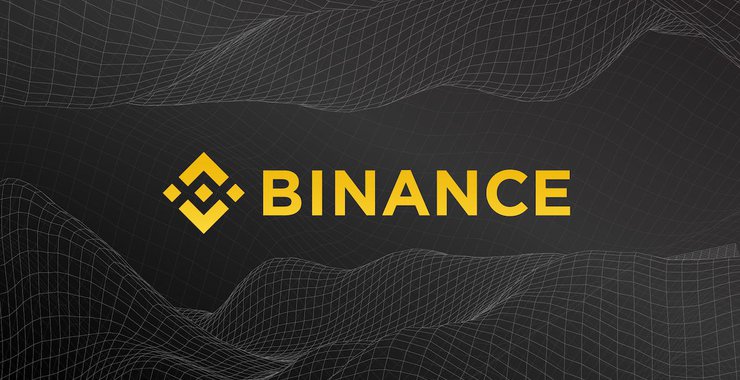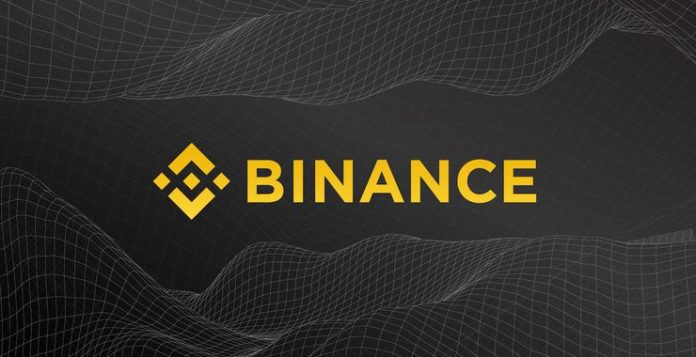 Best Binance Futures Signals Groups on Telegram in 2023
Launched in 2020, Binance Futures is a trading platform offered from one of the world's largest cryptocurrency exchanges, Binance, that allows users to trade multiple cryptocurrencies with leverage. Binance Futures can be thought of as being very much the same as other leverage exchanges like BitMex, however, it supports significantly more trading pairs which presents an incredible trading opportunity.
With the emergence of the Binance Futures trading platform, we're also seeing the emergence of Binance Futures signals groups. These are groups run by expert traders who have the sole responsibility of finding great trades and releasing them to their members such that they can make a return. If you find the correct Binance Futures signals group, then there exists a very good possibility of being able to generate consistent and profitable income for yourself.
So in this article, we'll be walking you through the best Binance Futures signals groups on Telegram. We've seen a number of solid groups emerge in the past three years and we're excited to share our rankings of the best ones.
Before we jump into the list, we want to quickly explain what exactly Binance Futures signals are and what they look like.
Binance Futures Signals
Signal groups predominantly operate in telegram channels with thousands of members. When the signal provider is ready to issue a trade, they'll send out a notification that looks like this: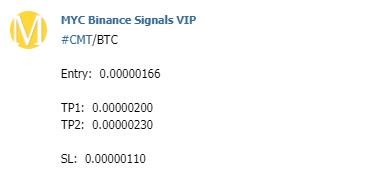 The call in this example are for people who trade on Binance. The call tells you what cryptocurrency to buy, whether to go long or short, along with the take profit targets, stop loss target, and leverage amount.
If you have a good crypto signal provider that knows what they're doing, then you should make an excellent return: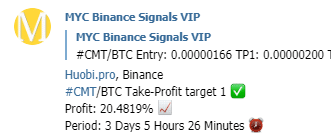 Now that you understand what Binance Futures signals are and how subscribing to a signals group can be lucrative, let's get into our list on the best Binance Futures signals providers on Telegram.
When it comes to producing Binance Futures Signals, MYC Signals is by far one of the highest quality groups in the cryptocurrency space. With a focus on only covering cryptos with high liquidity, the group strives for consistent returns above all else. This creates an important level of trust between the group and its members because they can be rest assured that major losses won't happen, but instead consistent returns are the goal.
They've been doing this for a long time as they also provide signals for BitMex – this level of industry expertise is unique and is rare in the space. If you want to join their group and begin your journey of generating income from their Binance Futures signals, then here's how you can get started with them:
1) If you have telegram then be sure to reach out to the admin, @MYCSupportBot, as well as to join their free crypto signal group, MYC Signals. Alternatively, if you don't have Telegram, feel free to contact them via email: [email protected] and they'll walk you through how to get started.
2) They offer their premium channel: Binance Futures Signals VIP for you to join. The membership can be paid via any cryptocurrency of your choice or via card over at their payments page.
3) Once you're all signed up and you're a premium member, they'll work with you to make sure you can follow their signals as easily as possible, as well as to solve any problems you may have. They tout 24/7 customer service so regardless of which time zone you live in, you can be sure that you'll get a prompt response.
2. Crypto Trades Today (

@CTT

)
Crypto Trades Today just launched in 2022, and although fairly new, they are already making huge waves and chatter across the Binance Futures signals space.
With CTT, their key to success is their team of traders, which allows them to collaboratively provide only rock solid signals – no one on their team recommends a trade unless they have a high level of confidence. Compare this to traders who get forced into providing signals at a set interval, and it's easy to see why the guys at CTT are making waves. What's equally impressive is that their subscription plans (starting at just $80 per month) are among the most affordable we've seen
Their free public channel is very beginner-friendly, providing fresh crypto news, as well as education (crypto terms) and inspiration (quotes).  We also love their technical analysis for its balance and neutrality, always taking into consideration different possibilities and discussing the scenarios that can unfold from each one.
As one of the best "bang for the buck" signal providers out there, CTT is definitely worth trying – you won't be disappointed.
3. Binance Futures Signals
If you couldn't tell from the name, Binance Futures Signals provides well… Binance Futures Signals! They're one of the more established providers and can be thought of as being a reliable source from which to receive signals.
They have a free and paid group so you'll be able to test the quality of the group by first receiving their free signals. If you like the results, then all you have to do is message the admin of the group who will then walk you through the necessary steps of joining the paid group.
In terms of frequency of signals, they advertise sending 1-2 signals for the free group and 2-5 for the paid group. However, frequency of signals isn't everything. Sending several signals per day and actually be a bad thing as this can lead to over-trading and produce poor results. As a result, we suggest only following one of the signals and see how that performs before following any others.
4. AltSignals
AltSignals is a well-known crypto trading signals provider in the market. The firm has been operating since 2017 and offers trading signals for a wide range of exchanges.
The signals provided by AltSignals are generally accurate, with over 2,000 signals offered in recent years, primarily focused on BitMex and Binance. They also provide FX trading signals for more conservative investors.
AltSignals aims to keep traders informed about market trends and future directions. Their team of analysts shares technical analysis on market behavior in the upcoming days, weeks, and months. They also provide insights into sudden price spikes or drops.
Additionally, AltSignals has developed its own Tradingview indicator, which can be useful for premium users looking for entry and exit points in the market. The indicator displays optimal moments to buy or sell specific assets on the chart.
It is important to note that AltSignals specializes in accurate scalp trades for BitMex Exchange and offers reliable trades for the Binance platform.
5. Universal Crypto Signals
Universal Crypto Signals is an excellent Telegram group that specializes in providing crypto signals for Binance Futures. Since its establishment in January 2018, this firm has consistently delivered accurate signals to traders worldwide.
Much like AltSignals' success during the bear market of 2018, Universal Crypto Signals has maintained profitability and offered exceptional signals to its followers and clients. Notably, they work with various exchanges, including Bitmex, Binance, and more.
One of the standout features of Universal Crypto Signals is their competitive and affordable pricing compared to other signal providers. Additionally, they share insightful market analysis on Bitcoin and other digital assets, further enhancing the value they provide to their subscribers.
Conclusion
You may be confused and surprised that there are only three groups on this list! As we mentioned earlier, Binance Futures is a new platform and as a result there are few high-quality Binance Futures Signals providers. Even though other groups do exist, we want to continue to monitor their performances in order to establish their trustworthiness. But this list will be continually updated when any additional good groups do appear.
This wraps up our list of the best Binance Futures signals providers currently in the cryptocurrency space.