Top 6 Crypto Telegram Channels and Groups
When it comes to staying up-to-date with the latest news in the cryptocurrency space, or finding useful educational content, there are a lot of resources that are available. I find Twitter a great place to keep up with the cryptocurrency news cycle, and I also find Medium a phenomenal platform to discover intellectually stimulating articles. Adding to this list of resources, I have also found Telegram, a cloud-based instant messaging service, to be an incredibly powerful tool in getting the best of both worlds. So, I have sifted through the numerous channels that are out there, and arrived at what I believe, are 6 solid crypto Telegram channels and groups that you can join.
For those that are not familiar with Telegram, a brief introduction might be useful.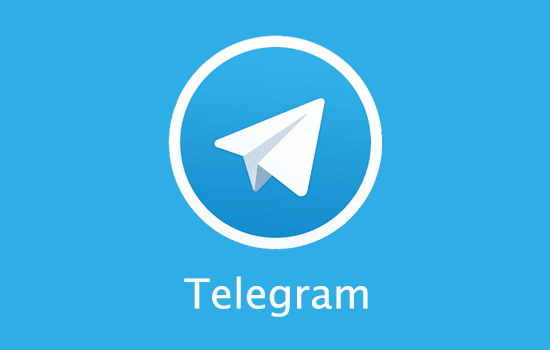 What is Telegram?
As mentioned earlier, Telegram is an instant messaging service app that has the look and feel of WhatsApp. However, Telegram does possess certain unique features that sets it apart, for example:
Secret Chat
Telegram supports end-to-end encryption messaging in which messages that are sent to and from conversing parties are deleted after a chosen period of time after being read.
Groups & Supergroups
Telegram can support up to 200 members per group, which is in contrast with WhatsApp's 256 members per group. Telegram also takes group size numbers one step further with their 'supergroups' feature, which can support up to 200,000 members.
Channels
Telegram also possesses a channel feature, which is typically used to broadcast messages to larger audiences. You can think of channels as a kind of newsfeed that you can subscribe to and receive regular updates. Channels can have an unlimited number of subscribers.
Bot Functionality
Telegram also allows users to program bots that can be designed to handle messages automatically. Users typically interact with these bots by issuing command messages in group environments.
With that out of the way, we can now get onto the top 6 crypto Telegram channels and groups.
Number of Subscribers: 35K.
Focus/Description: The number 1 signal provider for Binance and BitMex.
Approx Post Rate: 5+ signals per day.
The aim of MYC Signals is to provide reliable trading signals for Binance and BitMex. Each signal is intended to generate consistent returns and if they're unable to do so, their premium members receive a full refund no questions asked! Join the free telegram group to start generating 300%+ returns per month by clicking: @MYC Signals.
Pros:
Reliable Signals.
Educational Content.
Technical Analysis.
Informative Commentaries.
2. Crypto Trades Today (

@CTT

)
Number of Members: 6K.

Focus/Description: Cryptocurrency trading.

Approx Post Rate: 7+ signals per week.
Crypto Trades Today is a newer group that focuses explicitly on cryptocurrency signals and trading related discussions. Trading digital assets plays a significant role in this community, thus, if you want to connect with other traders, then CTT is a great place to do that. Discussions in the group can also prove to be incredibly helpful when navigating this young market.
Pros:
Latest crypto news.

Trading focused discussions.

Educational content.

Inspirational quotes.
3. Cointelegraph
Number of Subscribers: 162K+.
Focus/Description: News, Trading, Insight.
Approx Post Rate: 15+ news per day.
Cointelegraph is a well-respected cryptocurrency publication consistently providing news, trading analysis and much more. Their telegram channel generally consists of them posting their news stories along with the occasional announcement posts. If you want to ensure you're informed with the latest thing in crypto, then the Cointelegraph telegram channel is a great place to be.
Pros:
News Stories.
Market Analysis.
4. Crypto Trading News
Number of subscribers: 1.5M.
Focus/Description: News.
Approx Post Rate: 2+ per day.
With a focus on high-quality journalism, Coindesk is a premier crypto-publication that has been around for as long as many can remember. This is a great group to follow if you're interested in keeping your finger on the pulse of all the latest crypto news. The only downside is that you'll occasionally get more news – and more obscure stories – than you might be interested in.
Pros:
Large group that shares lots of content.
All the latest crypto news.
5. Bitcoinist
Number of Members: 8K.
Focus/Description: Channel covers: Cryptocurrency, Blockchain technology and the Market.
Approx Post Rate: 8+ per day.
Bitcoinist is another well-respected cryptocurrency publication in the community, and thus, is another reliable source from which one can receive information concerning cryptocurrency and blockchain technology. Like, Cointelegraph, the Bitcoinist Telegram channel largely takes content from their website and distributes it to their audience on Telegram.
Pros:
Market Analysis.
Educational Articles.
Latest News.
6. CoinMarketCap (Bot)
Number of Subscribers: N/A.
Focus/Description: N/A.
Post Rate: N/A.
Although this addition isn't a channel or group, it's so extremely useful that I am adding it to the list anyways. CoinMarketCap is one of the more popular websites to use for tracking both historical and present market price movements of any given cryptocurrency. The website also includes data such as: market capitalization, trading volume, and circulating supply. The CoinMarketCap Telegram Bot allows anyone to track the price of any coin via regular price alerts.
Pros:
Cryptocurrency Price Alerts.
Easy Setup.
Wide variety of coins supported.
Conclusion
That concludes are list of the top 6 crypto Telegram channels and groups to join. It is important to remember that there are crypto Telegram channels and groups for just about anything. It's likely that your favourite cryptocurrency project will have a crypto Telegram channel or group that you can get involved with. For example, there are many great Bitcoin and Altcoin Telegram channels. I have found Telegram to be an extremely useful tool in keeping my finger on the pulse of what is happening in this rapidly changing and exciting ecosystem.