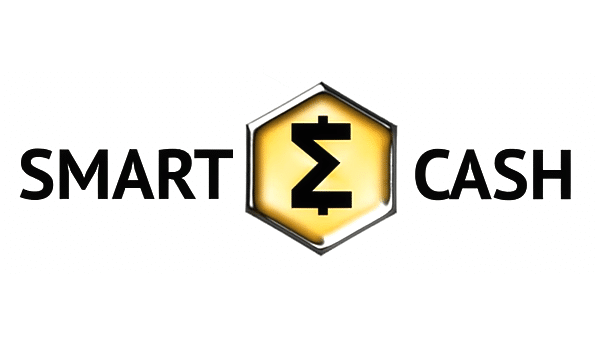 SmartCash Masternode Explained
Last Updated: 30th October 2018
SmartCash, a fork of the Zerocoin protocol, is a digital currency that aims to facilitate for the seamless transaction of value through the use of its cryptocurrency, SMART. In addition, the SmartCash masternode is an integral part of the network. The protocol possesses the following characteristics:
Block generation time of 55 seconds
Maximum supply of 5 billion SMART
Block size of 4MB, but aims to change to an adaptive block size
Proof-of-work algorithm, Keccack.
The SmartCash protocol places an emphasis on community governance, and as such, implemented two key schemes in order to promote decentralized governance:
SmartHive
Hive Structuring Teams (HST)
SmartHive is a concept that allow members of the SmartCash community to submit proposals, which are then voted upon. 100 SMART is required to submit a proposal to the community, after which, members can then decide to vote "Yes", "No" or "Abstain". Proposals are submitted through the SmartHive governance portal, and if a successful, the project will be funded out of the SmartHive project budget. As of writing this article, there are currently 892,911,272.88 SMART in the SmartHive project budget.
Hive Structuring Teams (HST) are teams within the SmartCash eco-system responsible for maintaining and encouraging further growth of the SmartCash platform. There are currently a total of 5 departments within the HST, these include: outreach, web development, quality control, core development and support.
SmartRewards
SmartRewards is an incentive mechanism designed to encourage long-term holding of the SmartCash coin. Every wallet holding at least 1000 SMART will receive a reward every 30 days. A snapshot of wallet balances is taken on the 25th day of every month, therefore, a wallet must be shown to have at least 1000 SMART before the 25th in order to receive the reward the following month.
50% of block rewards go towards funding the SmartHive project budget and the HST, 20% towards funding the SmartRewards mechanism, 20% to SmartCash masternodes and 10% to miners.
SmartCash Masternode
SmartCash masternodes are nodes that operate on the SmartCash protocol that have the current primary function of performing a service known as, InstantPay.
InstantPay is a function that facilitates for the instantaneous settlement of transactions on the SmartCash network. It is intended as an improvement to Bitcoin, which requires an average of 10 minutes for a transaction to be fully settled.
In order to operate a SmartCash masternode, the following requirements must be met:
10,000 SMART as collateral
A computer for running a local wallet
A dedicated VPS server running 24/7 with the following specifications:

1 GB RAM
20 GB drive
Static IPV4 Address per node
A SmartCash masternode must not have more than two hours in connection loss, and in return, will be paid 20% of each block reward for their services.
As of writing this article, there are approximately 13,249 active SmartCash masternodes operating on the SmartCash network, with each producing an annual ROI of 31.55% / 1157 days.
Setting up a SmartCash Masternode
Anyone is permitted to setup a SmartCash masternode given that they are able to satisfy the criteria listed above.
A SmartCash masternode setup guide is available:
Conversely, the SmartCash website lists, but does not officially endorse, a list of masternode hosting services:
Conclusion
To conclude, SmartCash is a peer-to-peer digital currency that aims to facilitate for near-instant transactions. It is a community-driven protocol as evidenced by the SmartHive, Hive Structuring Teams and SmartRewards programmes.
SmartCash Masternodes operate on the SmartCash network and have the current role of executing InstantPay, a function designed to allow for the instantaneous settlement of transactions.